"I look Like Myself": Florence Deshon and Max Eastman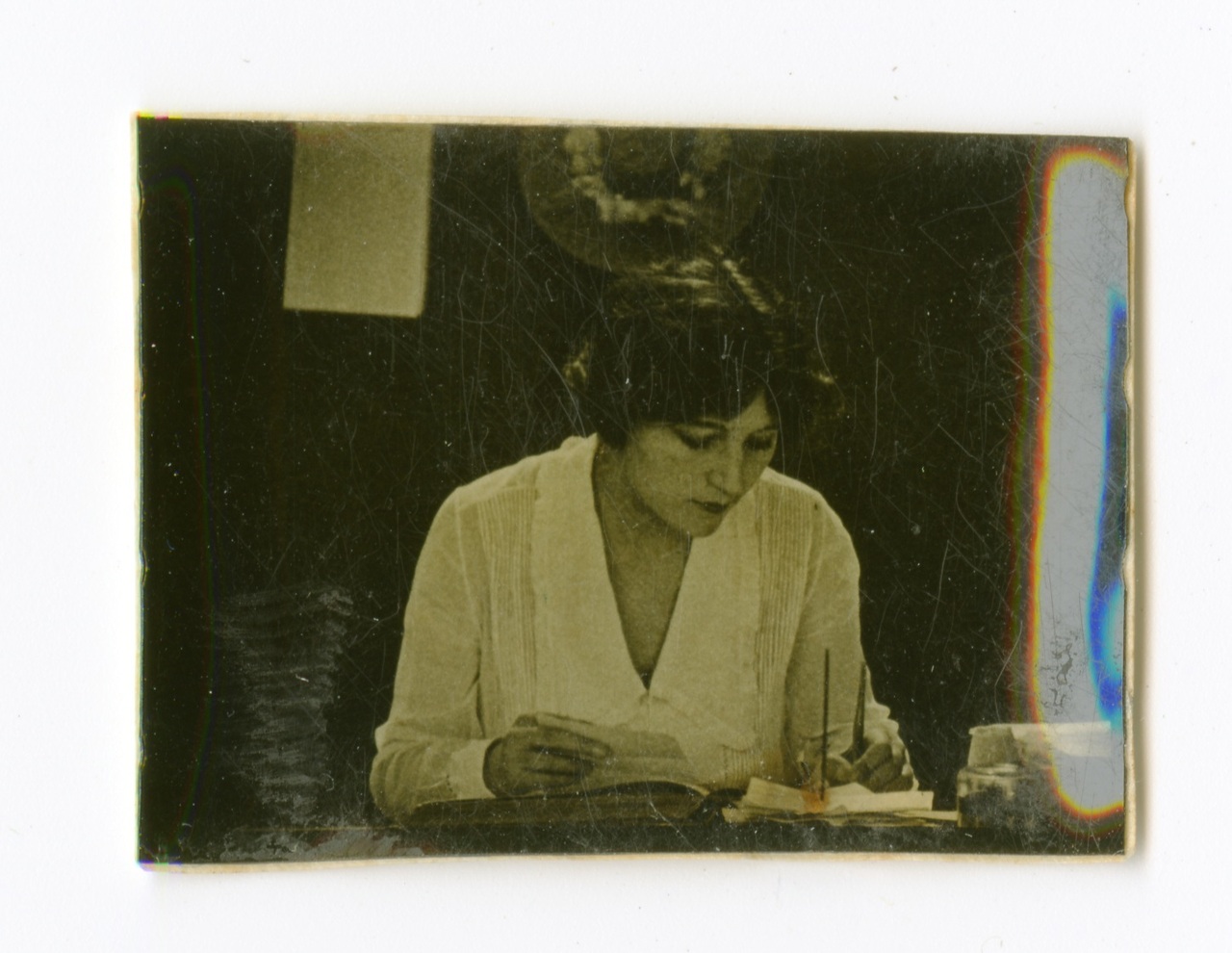 April 16, 2017
My new book, Max Eastman: A Life, due to be published by Yale University Press in June 2017, tells the remarkable story of the life of one of America's most colorful radicals, Max Forrester Eastman (1883-1969). But Eastman's life was inextricably connected to the lives of the women and men around him. His most important relationship was with the Hollywood actress Florence Deshon (born Florence Danks, in Seattle), widely considered one of the most beautiful screen presences of her time. The letters, telegrams, and photographs Eastman and Deshon exchanged when she was trying to launch her career in Hollywood tell a story of too much work and too little money: Eastman was struggling to finish his book on The Sense of Humor while continuing to edit his magazine The Liberator, while Deshon appeared in theatrical productions and starred in no fewer than twenty-four movies. It is also a story of political turmoil: Eastman endured two trials brought against him, traveled the country to agitate against the war, and fought tooth and claw for women's and workers' rights. During years dominated by federal raids and arrests, two prominent public figures with the documented political convictions of Deshon and Eastman also lived in considerable personal danger. Agents showed up in Eastman's country retreat Croton, and it is more than likely that Deshon missed out on acting opportunities because she had once, during a movie premiere, pointedly stayed in her seat when the national anthem was played.

The first major film in which she starred was The Loves of Letty (1919), based on a play by the English actor and playwright Arthur Pinero. Produced by Samuel Goldwyn and directed by Frank Lloyd, the movie starred Pauline Frederick, a seasoned stage actress who had made her film debut in 1915. Florence liked her part, and Frank Lloyd was, she told Eastman, "lovely." She had been cast as Letty's best friend, Marion Allardyce, a down-to-earth London shop girl. Unfortunately, Frederick barely talked to her, out of jealousy, as Deshon suspected. Although they didn't look much like each other, Frederick's facial expressions made her look as if she were Florence's sister, a resemblance Florence did not find encouraging. "I don't feel a bit happy here" (to Eastman, July 16, 1919; all letters held by the Lilly Library, Indiana University Bloomington).

Most of Florence Deshon's films are lost today. Miraculously, one copy of The Loves of Letty has survived, at the Academy Film Archives in Hollywood, and it is in rather poor shape. Three years ago, thanks to the Archives' public access coordinator, Cassie Blake, and with the help of Nitrate Curator Melissa Levesque, I was allowed to view it on site. The copy at the Archives, titled Tentations, is the French version, and the inner titles are in French, too. The film has a complicated plot, made even more incomprehensible by the French adaptation. But one thing is clear: Frederick would have had little reason to be jealous of Florence, since the film is almost entirely focused on the lead character. Frederick's Letty finds herself entangled in multiple relationships: with a married man, separated from his wife, whom she thinks she loves; with her rich, froglike boss, whom she doesn't love but who wants to propose to her; and with a man she doesn't yet know she loves. Her desire for Sir Neville Lechmere, whose ominous name already suggests that he's trouble, induces Letty to invest in her wardrobe rather than her meals, with the result that she faints from sheer hunger. Marion Allardyce, the character played by Florence, rushes over to revive her. As it happens, Marion is both Letty's friend and roommate, in a rather lively boarding house community. An independent woman, she has no need for a lover and knows how to provide for herself. In fact, in her first extensive appearance in the film she can be seen cooking a rather tasty dinner for herself.

Frederick clearly dominates the screen, though Florence is frequently at her side, engaging in the usual eye-rolling, head-shaking, and hand-holding that one would expect from a silent movie star. But she clearly identifies with her part. Marion's concern for her friend is evident—she worries when Letty agrees to marry her boss, and she is equally concerned when, after a disastrous dinner intended to celebrate the engagement, Letty does take off with her married would-be lover. In despair, Marjorie announces that this will destroy her relationship. Fortunately, she doesn't really mean that. In fact, Marion precipitates the film's happy ending. She tells Mr. Perry, the man who is genuinely in love with her friend, that Letty has run away with the sinister Lechmere. This prompts Perry to look for Letty, whom he finds on the street, in a state of collapse. He takes her in, and the last scene is set at the country estate of Mr. Perry's mother. Turns out that Mr. Perry wasn't so poor after all.

Throughout the movie, Florence looks stylish and graceful, if slightly somber and pale, her heart-shaped face emphasized by the hat she wears for the failed engagement party. Tall and slim, she towers over the shorter Frederick. Her dark eyes burn themselves into the viewer's mind; ultimately they make her character more mysterious and inscrutable than Frederick's rather transparent Letty.

The Loves of Letty came to occupy a special place in Florence's portfolio: "There is never a moment I look strange like I sometimes did in Vitagraph pictures," she said, remembering the studio she worked for before the met Eastman. "I always look like myself" (to Eastman, September 4, 1919).

Unfortunately, looking like herself and, more importantly, being like herself, turned out to be an insurmountable challenge for this gifted, unconventional woman. Hollywood was not ready for her. Charlie Chaplin, who also professed to love her, gave her a small role in his film A Day's Pleasure (1919), where Florence appeared in the famous Los Angeles traffic jam, behind the wheel of her own Ford. Caught between two cars, she cried out to the traffic policeman (who will soon end up in a manhole): "Are you going to let them kill me?" She got no sympathy from the copper. "Keep out of the way, can't you, was all he said" (to Eastman, December 26, 1919). Chaplin later cut her scene.

Ultimately, it seems that no one could help Florence, and she did keep out of the way. On February 4, 1922, disenchanted with Hollywood and desperate over the end of her relationship with Eastman, she died New York, likely by her own hand—a traumatic event that overshadowed the rest of Eastman's life. She was twenty-seven years old.