Louis Agassiz: Creator of American Science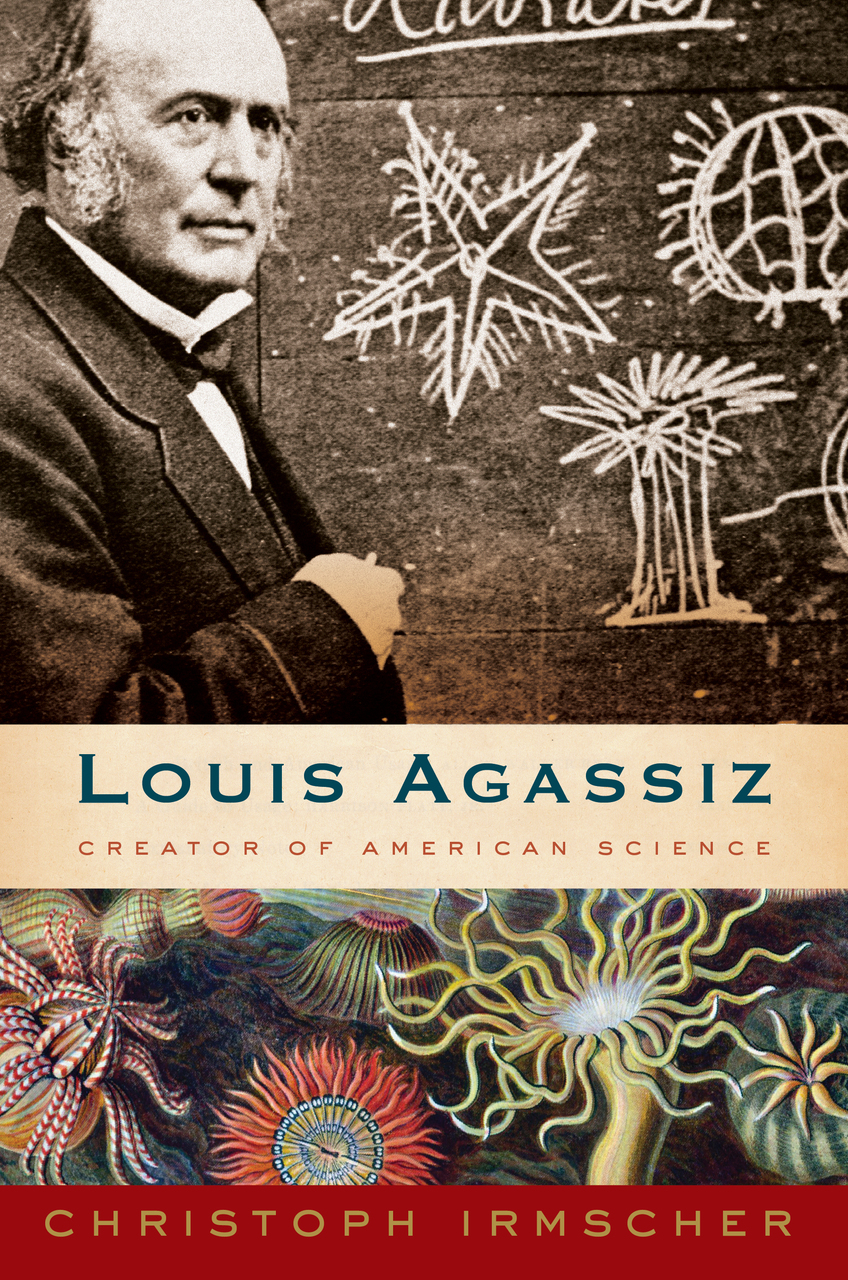 NEW YORK TIMES
BOOK REVIEW
EDITOR'S CHOICE

"A model of what a talented and erudite literary scholar can do with a scientific subject."
The Los Angeles Review of Books

The first full-length biography of Darwin's great antagonist to appear in fifty years and based on years of research in archives, Louis Agassiz offers an unprecedented look at a scientist who shaped modern field work, even as his ideological choices hampered him from appreciating the impact of evolution. To order your copy, click here.
TO OBTAIN A SIGNED COPY (FOR USD 15), CONTACT AUTHOR THROUGH THE CONTACT FORM ON THIS WEBSITE.


FROM THE REVIEWS:

"Irmscher is a richly descriptive writer with an eye for detail, the complexities and contradictions of character, and the workings of institutional and familial power structures. This is a book not just about a man of science but also about a scientific culture in the making."
Rebecca Stott, The New York Times Book Review

"Christoph Irmscher has brought to life an essential figure in the history of American science and culture. Irmscher's expertise and talent for vivid prose open a fascinating window onto the origins of American science as we know it."
Matthew Pearl, author of The Dante Club

"Reading this book is a pleasure. The writing is engaging and witty, while always being scholarly and intellectually rewarding. I felt that I had become acquainted with an entire generation of biologists about whom I had known little or nothing before. The illustrations, many from the author's personal collection, are well chosen to add visual interest and frequently offer unexpected, thought-provoking views of Agassiz's life and worldview. Ultimately, this is a fine account of an American scientific icon, historically important but disappointingly flawed. Irmscher's account of Agassiz's life reminds us always to examine our own preconceptions concerning the nature of reality and man's place in the universe."
Tom Cronin, Professor of Biology, University of Maryland Baltimore County

"It's unlikely that Agassiz will get a better biography in our lifetime... An amazing performance."
Steve Donoghue, in Open Letters Monthly

"Christoph Irmscher's important new biography of this outsize figure provides a fresh evaluation of Agassiz's professional and personal life, of his disproportionate influence on the development and professionalization of science in America, and of his abuse of scientific authority.... [Irmscher's] extensively sourced book provides a more critical evaluation of his subject's life and professional impact—both good and bad—than do many earlier biographies, whose authors had a close personal relationship with the Agassiz family or a longstanding professional affiliation with Harvard."
James Hanken, Alexander Agassiz Professor of Zoology and Curator of Herpetology in the Museum of Comparative Zoology, Harvard University, in Harvard Magazine

"Irmscher's book is the best biography of an American scientist I have read: warm and acerb, learned and witty, and always in style."
Gerald Weissmann, in The Journal of the Federation of American Scientists for Experimental Biology

"A groundbreaking book."
The Christian Science Monitor

Watch video of author's appearance at the Chicago Humanities Festival