Friedrich Gerstäcker, The Arkansas Regulators
"This finely translated edition provides insight into Gerstäcker's descriptions of frontier Arkansas, and what Germans were reading about America. An Introduction and Selected Bibliography guide the reader to this and other works by Gerstäcker. His novel on Arkansas helps us understand why he was one of the major bestselling authors in the history of German literature." German Life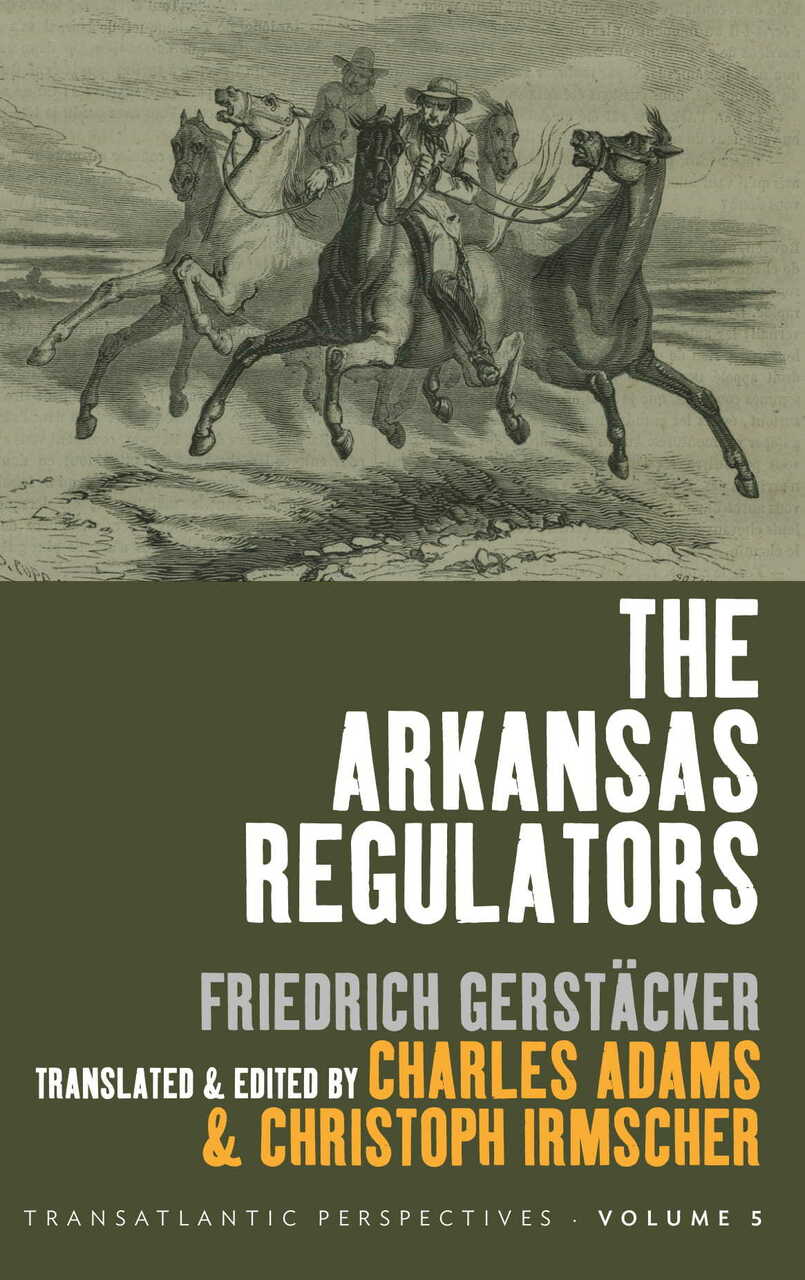 Translated by Charles Adams (University of South Florida) and Christoph Irmscher


Berghahn Books
Read the editors' introduction here!

"Americans are often amazed and amused at the fascination and enthusiasm Germans have long brought to tales of the American West. It is an enthusiasm, rooted in the real and imagined, that stretches back across nearly two centuries. It's alive today. Now comes the delightful story of The Arkansas Regulators - translated in its entirety into lively English for the first time since its publication in 1846. This is Friedrich Gerstäcker's celebrated yarn of the frontier, the granddaddy of German novels about the Old West, a picaresque tale that will surely satisfy scholars and charm lay readers." Christopher Corbett, author of Orphans Preferred: The Twisted Truth and Lasting Legend of the Pony Express

"An accurate, full-length translation of this text has been needed for many years, and it is exciting that Friedrich Gerstäcker's work is being made available to an English readership." Kathleen Condray, University of Arkansas.

"This is a solid piece of scholarship and an excellent translation. Irmscher and Adams deserve praise for their historical thoroughness and rediscovery of Gerstäcker's American legacy." Wolfgang Hochbruck, University of Freiburg


The Arkansas Regulators is a rousing tale of frontier adventure, first published in German in 1846, but virtually lost to English readers for well over a century. Written in the tradition of James Fenimore Cooper, but offering a much darker and more violent image of the American frontier, this was the first novel produced by Friedrich Gerstäcker, who would go on to become one of Germany's most famous and prolific authors. A crucial piece of a nineteenth-century transatlantic literary tradition, this long-awaited translation and scholarly edition of the novel offers a startling revision of the frontier myth from a European perspective.